It doesn't get any better than this! Featuring a 600 X 780mm Crystal Mirror with tri-temperature light settings, this vanity screams glamour. Equipped with Bluetooth Technology all you will need to bring is your playlist. Listen to your favourite tunes pumping through the mirror speakers while you relax in our custom Braid Boss Hollywood chair.
From our Braid Menu, choose from a list of cute, fun, trendy, celebrity inspired braid styles. With a large selection of non-permanent hair colours, give any hairstyle that extra pop of colour. Add some extra bling with a sprinkle of glitter or some shiny hair jewellery that will instantly make you the centre of attention and the talk of the town.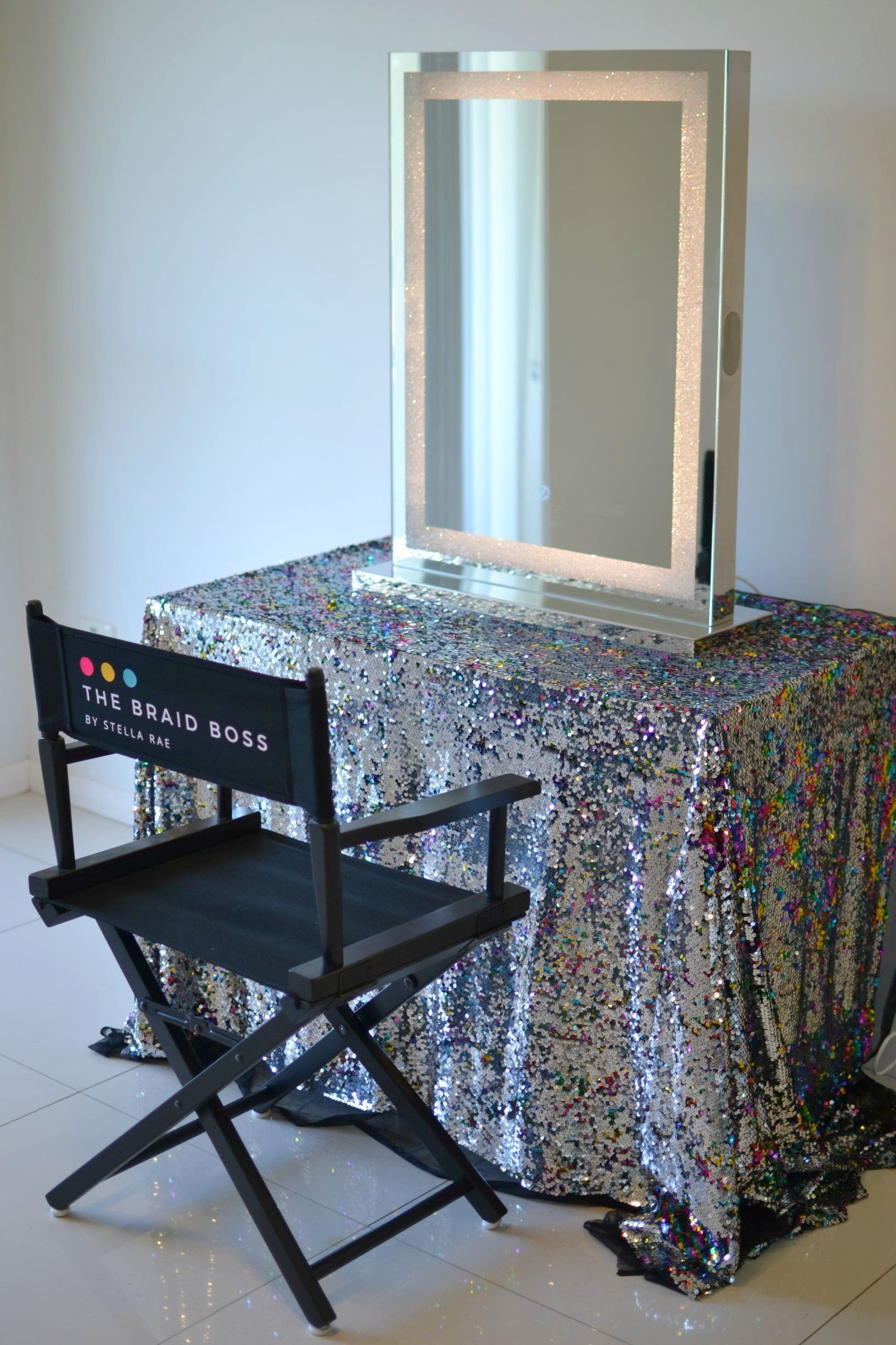 Born in America Sharia grew up in Fresno, California. Growing up as a child who always wore braids she was determined to learn how to braid by practising on the hair of her dollies and Barbies.
Living in Las Vegas for eight years and working in Real Estate, she's had many encounters with celebrities and very important people. She's even had the pleasure of working with some of them as clients in the Real Estate world. Dealing with the elite has kept her up to date with all the latest celebrity and Hollywood trends.
After migrating to Australia in 2015 and getting married in 2016, she quickly became a first-time mum to a beautiful baby girl in 2017. It was then she decided to leave her career in Real Estate and start thinking of ways where she could still work and spend as much time with her baby as possible.
With her love for customer service, children and the latest fashion trends, she came up with the idea for The Braid Boss.
"Thank you so much Sharia! Ellie absolutely loved it and has not taken her hair out"
"I absolutely love my hair! Everyone keeps asking me where I got my braids from. Can't wait till the next time I get it done again"
"I've gotten so many compliments on my hair. The process is painless and I love my unicorn colours!"
"If you're looking for someone to give you the perfect festival hair or to host kids parties & events, Sharia kills the game"